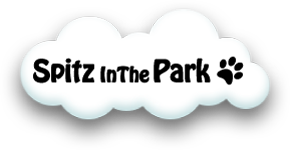 Spitzlympics
Sunday 21st July 13.30
The highlight and finale of Spitz in the Park is the Spitzlympics. This competition started out life as the Lappylympics, run by the SLFS for Lapphund owners. Now we aim to bring together Spitz owners from across the country in a completely ridiculous, but fantasticially fun afternoon.
The perfect way to finish your time at Spitz in the Park, this event has six different fun races. In teams of six dogs, competitors test their metal against the rest of the Spitz world in range of weird and wacky races. There is a charge of £12 per team, which of course goes to our chosen charities.
Medals for winners
The six races are:
Egg and spoon race, egg and spoon in one hand, dog in the other
Musical downs, quickest dogs to go down on command, slowest eliminated in knock out rounds
Beans and Hoops. Handler to go through a hoop pick up a bean bag (several hoops) all bean bags will then be thrown into hoop at end. If bean bag is dropped it cannot be picked back up! Bonus points for bean bags that end up in the team hoop!!
Sausage race, sausages on a track first dog to run up track and eat all the sausages on the way. On lead with handler
Sack Race, handler in sack with dog on lead beside them
Loose lead walking team event, handler has cup of water in the same hand as the lead. All dogs in team to compete. Most water retained by the team in 3 minutes wins! Double points for this event.